Meet the Team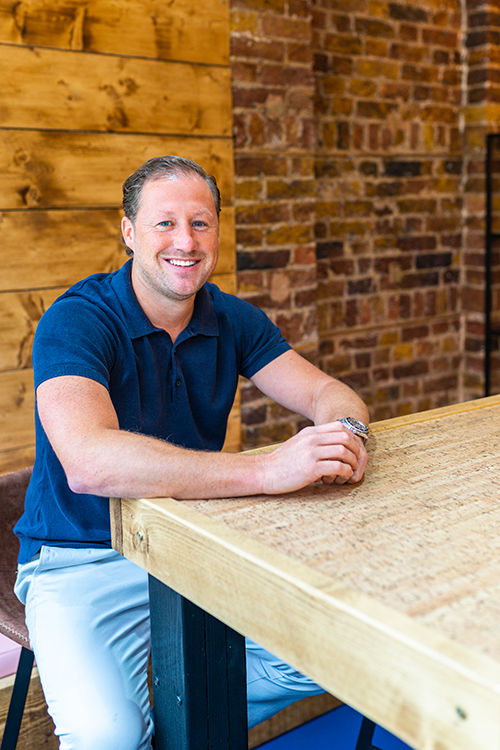 Jay Williams - Director
020 8504 2440 - jay@william-rose.com
Jay launched william rose along with Adrian, after working closely together for over a decade. Living and growing up in the local area was instrumental in the business's early success, and has helped nurture countless relationships – having local knowledge is key.
Having over 22 years of experiences in sales and lettings, Jay is still very hands on and believes being personally involved with clients is the most important and satisfying part of the job. He's professional, positive and has a friendly approach and loves a game of golf when he's not working or running around with the kids.
Jay's local hotspot: Cycling through Epping Forest, and loves an occasional visit to the Bel-Sit Restaurant in Woodford.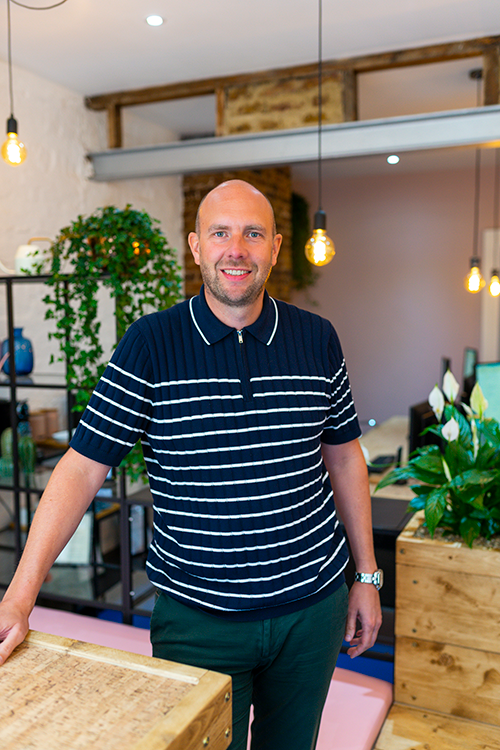 Adrian Sinclair - Director
020 8504 2440 - adrian@william-rose.com
Adrian began his journey in 1995, starting as a negotiator and growing to become manager of a busy estate agency in Woodford. After running a large rental portfolio for a number of years, he moved up to managing multiple sales and lettings offices across East London & Essex.
Having grown up in the area and still living locally with his family, Adrian has in depth knowledge of the area and felt it only right to start the william rose journey in Woodford. He is very happy to be back in Highams Park opening a new office, as it is the location that he had his first estate agency job as a young man (with hair).
He loves spending time with the family, and eating out at popular local spots like One The Avenue in Highams Park or Mezze Ocakbasi in Woodford. In his downtime he likes to go on walks around Highams Park Lake and fields with Mylo.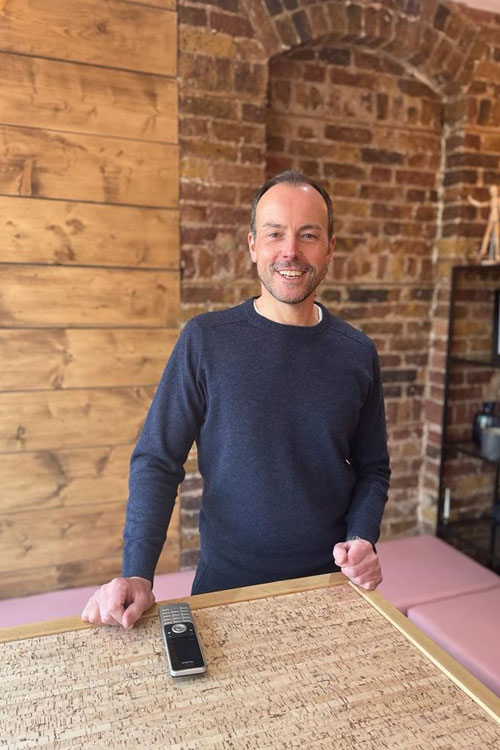 Richard Kelly - Lettings Operations Manager
020 8504 2440 - richard@william-rose.com
Richard heads up the letting department and has built up many relationships over his 20 years of experience. Our landlords love his professional and friendly manner. If he's not organising move-ins or managing the letting portfolio, he is helping find new tenants for our landlords.
We think Richard has a 2nd job as a film critic as he has seen most films and loves visiting the cinema.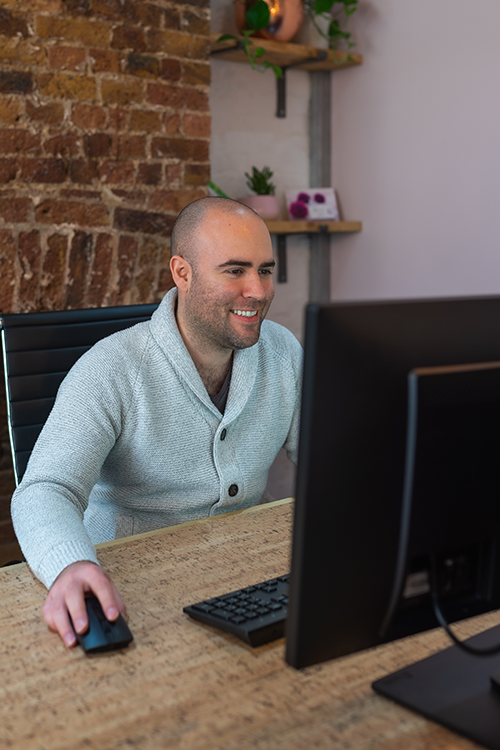 Sean Darlow - Head Sales Coordinator
020 4553 0707 - sean@william-rose.com
Sean coordinates the sales department at both branches, helping to develop and expand the business. He cut his teeth in the industry back in 2009, over the years he has held a variety of positions, including that of a mortgage broker, senior sales negotiator and head of a regional sales-progression department. His in-depth technical knowledge is unsurpassable, having grown from working so closely with conveyancing solicitors.
His regulatory expertise was further expanded when he qualified as a Member of the National Association of Estate Agents (MNAEA), and has aspirations of one day earning a fellowship. Sean uses his eclectic knowledge and his experience to support william rose in changing the conventions of estate agency and peoples' opinion of the industry.
Sean has strong ties in the surrounding areas. When he's not in the office or one of the local restaurants with his other half, more-often-than-not he's at home doing some DIY work.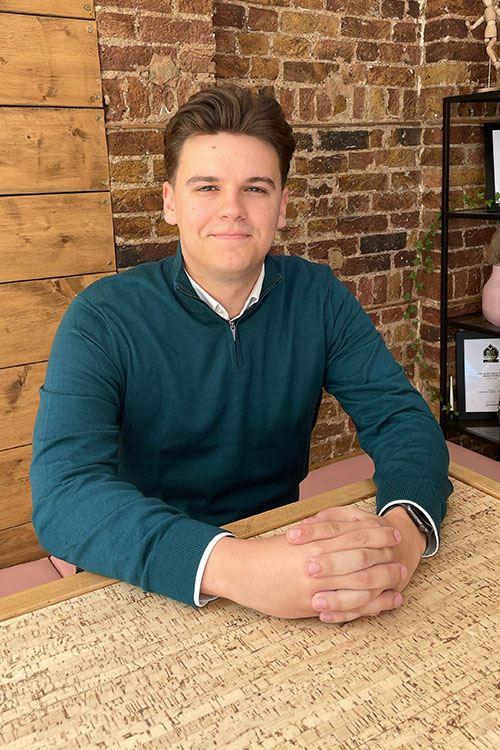 Jake Latch - Assistant Sales Manager
020 8504 2440 - jake@william-rose.com
Jake started his career in the property industry over 6 years ago straight after leaving school and has gained valuable experience having worked for both successful independent & corporate estate agencies locally. Having progressed up the ranks to now being the Assistant Sales Manager. He has the knowledge and skillset to ensure all our clients get moved smoothly whether they are buying or selling through William Rose.
Jake has developed an excellent understanding of all our clients' needs and prides himself on delivering exemplary levels of customer service. His enthusiasm and competitiveness make him a great addition to the William Rose Team.
Being a huge football fan, you will find Jake at the weekends supporting his local team.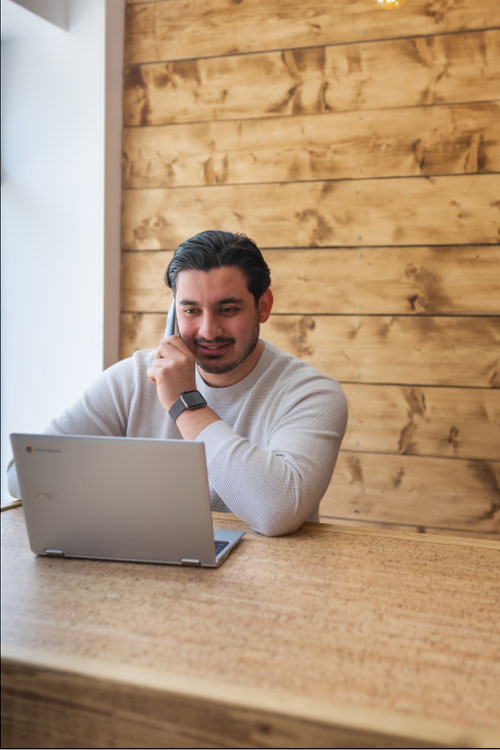 Gokhan Akbas - Senior Negotiator
020 8504 2440 - gok@william-rose.com
Gok is a valued member of the team, having been with william rose since we opened in Woodford. He says he loves the atmosphere in the office, along with the enthusiasm and positivity of the team. Gok has lived in East London all his life and became an estate agent straight from leaving school.
He thrives on the competition and buzz of the industry, in a role that comes with a broad range of skills and responsibilities, from overseeing both sales and lettings viewings as well as discussing and giving advice to local homeowners on the property market.
Local hotspots: He's definitely a foody with a sweet tooth, and can often be found slurping a milkshake from Mojos.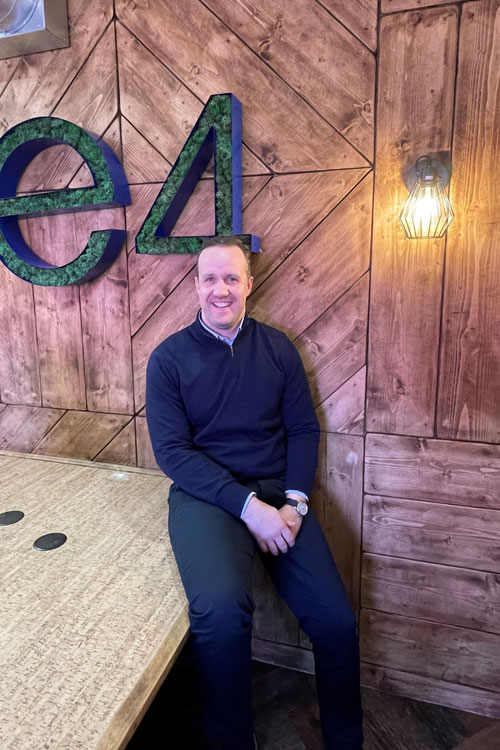 Ben Ryan - Sales Manager
020 4553 0707 - ben@william-rose.com
Ben came to estate agency five years ago after having worked in financial markets. He started as a trainee and quickly progressed through the ranks to a managing position. He prides himself on being approachable with a can-do attitude, and it's this conviction that makes Ben a great addition to the william rose team.
During his time with us, Ben has developed an excellent understanding of the property market and our customer's expectations. The feedback talks for itself.
Local hotspots: Having lots of local ties, and having gone to school nearby, Ben loves socialising with friends and family and loves a cheeky beer in The Royal Oak's beer garden, Highams Park.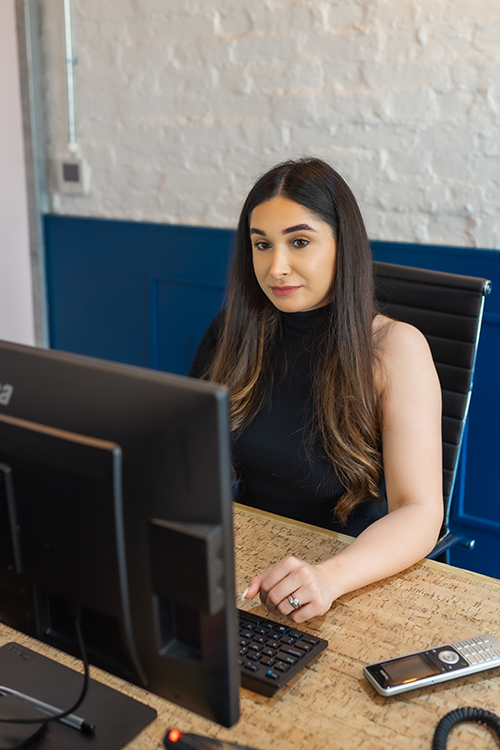 Isabelle Sanoglu - Property Coordinator
020 8504 2440 - isabelle@william-rose.com
Isabelle has been with us for a couple of years now, tackling many roles as the business grew. Her day-to-day role is booking lots (and lots) of viewings and really listening to what potential buyers are looking for. She is very efficient, spinning lots of plates in her stride, and always comes to work with a big smile – she really cares about giving a 5-star service.
Isabelle is a keen cook and loves entertaining at home, with family & friends often round. Next time you are in our Woodford office, ask for one of her coffees – they're amazing!
Local hotspots: The selection of restaurants and shops on the high street; too many to choose from.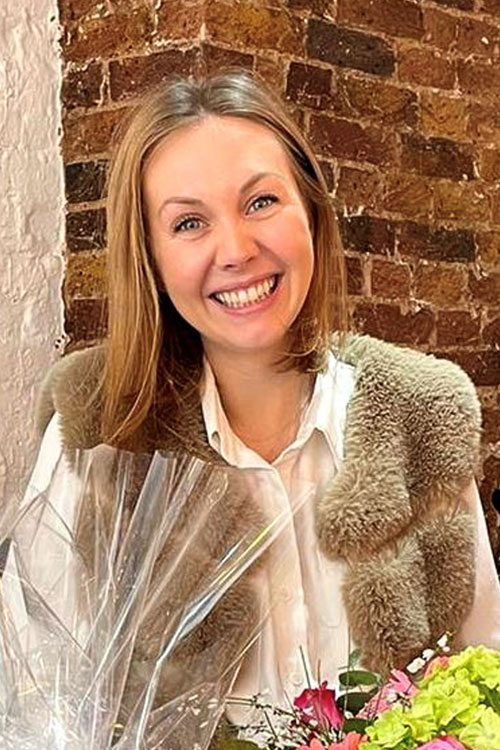 Lisa Stroud - Property Coordinator
020 4553 0707 - lisa@william-rose.com
Lisa has been with william rose for a couple of years now with a break whilst starting a family. Her role as a property coordinator really brings out her friendly personality. Living and going to school in Highams Park gives Lisa great insight into Highams Park and Chingford which she loves to pass on to customers.
Local hotspots: Lisa loves how Green the area is and gets involved in our charity work supporting the community.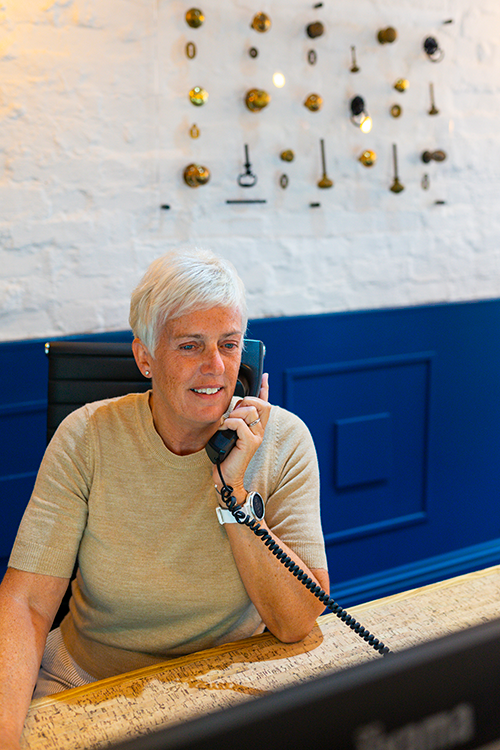 Debbie Williams - Business Support Manager
020 8504 2440 - debbie@william-rose.com
Debbie is the backbone of william rose, being the first to come on board and join the family. She is heavily involved in our accounts management and is a primary point of contact for landlords with managed properties, where she builds fantastic relationships. Debbie deals with the general needs of the business, but also helps with another important part of what we do – charity work and sponsorship of foodbanks within the local community.
Having lived abroad on and off over the years, Debbie continues to enjoy nothing more than an exotic holiday to somewhere new.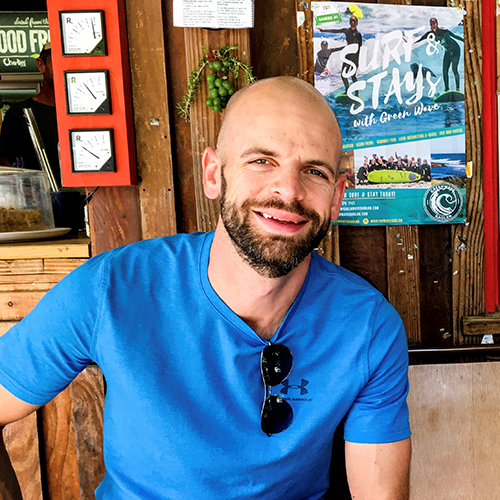 Rob Hayday - Marketing Consultant
020 8504 2440 - rob@william-rose.com
Rob is no estate agent – he's our marketing and media guru, and a whizz on the computer. He's incredibly creative and overflowing with fantastic ideas. Being a local boy to Highams Park and Walthamstow, Rob loves spending time in these vibrant, trendy areas. He has lots of energy and is a great athlete, completing a number of sports challenges and marathons.
Local hotspots: Anywhere he can run and cycle for miles.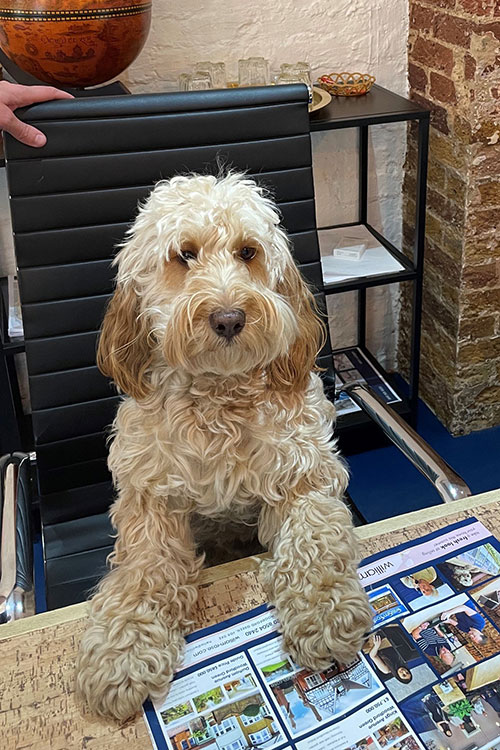 Mylo - Property Paw-fessional
Mylo is our resident property paw-fessional and social media sensation. He loves nothing better than starting the day with a long walk over Highams Park Lake Fields, then it's off to the office to earn the biscuits. People love to pop into the office just to say hello because he sits in the window with puppy dog eyes.
He enjoys nothing more than roaming across Epping Forest for as long as he can.